◇ Greeting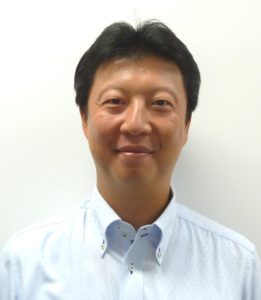 Since We Marine Science Co., Ltd, was established in 1987 as trading firm, We have been specialized in Carrageenan, Agar-Agar and other similar products, which are all extracted from Algae.
Recently, our main supplier, MSC Co., Ltd (formerly Myeong Shin Chemical Industry Co.,Ltd.) has expanded their products to Korean seasonings, functional food stuff and so on, all of which are also handled by us.
In order to meet increasing demands from customers, we have started to deal with food and food additives at home and abroad.
We have a factory in Hachioji, Tokyo. It was established to blend food ingredients in powder on the basis of customer's specifications. We will extend our activities to worldwide food business including export of Japanese food and its know-how in the nearest future.
Hear are our latest product information:
In view of the fact that a positive list regulating agricultural chemicals has come into effect, we have developed Marine Vegetable which can replace regular vegetable in the food industry. We have also succeeded in developing Refined Cassia gum for production of various jelly items. This had a disadvantage that it was not easy to dissolve, but we have successfully settled this problem by extracting jointly with Carrageenan. The improved gum, which is named CC-50 in our product list, is easy to dissolve like Refined Carrageenan and its water gel becomes very solid and elastic.
MARINE SCIENCE CO., LTD.
Takashi Iwamoto
President
◇ Name of the corporation
MARINE SCIENCE. CO., LTD.
◇ Head office
Daiichi-Sakamoto Bldg 7F, 2-1-11, Higashi-Kanda, Chiyoda-Ku, Tokyo 101-0031, Japan
TEL:+81-3-3865-3485 FAX:+81-3-3865-3450
◇ Factory
800, Shimoongatamachi,Hachiouji-City, Tokyo 192-0154,Japan
TEL/FAX:+81-42-651-9553
◇ Sales items
Refined Carrageenan / Processed Eucheuma Cottonii Spp. / Strip Agar-agar / Powder type Agar-Agar / Seaweed / Seaweed powder / Functional food ingredient / Natural food ingredient / Kimch seasoning / Marine vegetable as edible seaweed / Various pre-mix compound / Distribute the goods at home and abroad.
◇ Contact